Secure, tech-driven BPO services for the Telecommunications industry
Our telco BPO solutions drive competitiveness, disruption and security.
Talk to us
At Acquire BPO, we offer a comprehensive contact center solution for telco companies—helping them create remarkable customer experiences, reduce costs, innovate with new technology and operate against the most stringent security standards. Founded in 2005 to service a telco provider, we know the ins and out of this dynamic industry and have over a decade of experience delivering award-winning BPO services for telecom companies to some of the industry's most recognized brands.
The telco industry is changing at a rapid pace. The introduction of new technology, higher user consumption and greater security threats are forcing telcos to look at new ways to stay competitive. In the US, annual industry revenues reach $750 billion, making it a highly competitive and mature market. To take your business to the next level, you need a partner experienced in running BPO outsourcing for telco companies built around safety, flexibility and innovation.
Outsourcing benefits for telco providers

Capability & performance
Telco companies need to have the ability to scale rapidly with speed and competency to effectively meet evolving industry requirements and consumer demands. Acquire BPO has extensive experience successfully deploying high-performing outsourced teams for publicly and privately listed telecom companies—via traditional operations from our world-class delivery centers or a Work from Home (WFH) setup.
No matter where your operations are deployed, we provide the people, processes and tools to make it easier to manage your team anywhere, anytime. This enables you to reallocate resources based on customer influx and monitor performance in real-time. And with dedicated Client Relationship Management and Project Management teams championing your brand and communicating with you every step of the way, we ensure consistent alignment with your goals and streamlined operations—serving as a true extension of your business.
We pride ourselves on delivering the highest quality BPO telco solutions. We've received multiple industry recognitions from the International Business Awards and the CCW Excellence Awards. And we're consistently listed as one of the world's best outsourcing providers the International Association of Outsourcing Professionals' (IAOP®) Global Outsourcing 100® list.

Security & compliance
Security is a top concern for telco companies, due to several recent high-profile cyber-attacks. Telco companies handle large swathes of sensitive customer information across critical communication infrastructure, making them a prime target for security threats. This vulnerability means it's more important than ever to fortify your telco customer support with the strictest international security standards. At Acquire BPO, we take information security seriously: we adhere to strict compliance protocols such as global PCI-DSS certification and SOC 1&2 attestations to ensure your customers' information is always protected.
We're the only known BPO to operate its own carrier-grade MPLS network servicing the United States, the Philippines and Australia. Our network operates against maximum security at all points of access, with data filtering and firewalls. Internet filtering is also in place, blocking any non-Operations-related activity that poses any form of security risk.

Technology & innovation
Forward-thinking organizations are looking at new technologies to drive digital transformation—spending as much as $6 billion last year to do so. At Acquire BPO, our specialist automation and intelligence teams can transform BPO outsourcing for telco companies with secure customer self-service options through voice biometrics and streamlining repetitive processes through Robotic Process Automation (RPA). Automation can help increase productivity, improve efficiencies and reduce human error, enabling you to reallocate resources to higher value telco customer support functions.
Improving service delivery is another key driver for telco providers looking to exceed consumer expectations. Our best-in-class technology, including Genesys' powerful omni-channel solution, and Segue, our enterprise-grade telephony platform, equip your operations with seamless interactions across customers' preferred channels. We have a redundant global MPLS network with 99.999% network availability to ensure 'local call' clarity and uninterrupted service.
BPO services for telco companies
Our solutions include, but are not limited to:
After-Hours Support
After-Sales Support
Billing Inquiries
Call Overflow
Cancellation Requests
Coverage Area Questions
Customer Database Management
Device-Related Troubleshooting
Disaster Recovery Support
Forms Processing
Lost Phone Resolution
Mobile and Wireless Support
Number Porting Requests
Order Validation – Industrial/Commercial/Individual
Pre-Paid/Post-Paid Ordering and Activation
Product Data Management
Query Resolution
Server Support
Service Inquiries
Subscription Services
Warranty Support
Welcome Calls
See how Acquire BPO helped Yomojo boost CX with a dedicated chatbot
Our

valued clients

Acquire BPO's outsourcing solutions are trusted by the following client partners: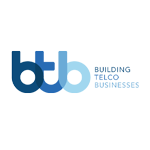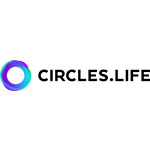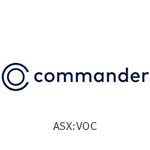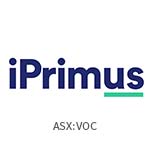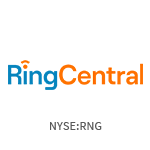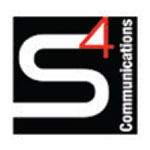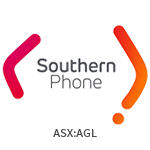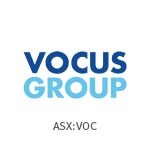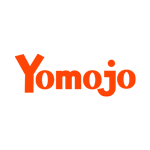 Industry expertise
Solid partnership experience and proven operational performance by talented contact center and back-office staff, guided by a global management team with deep knowledge of the US telecommunications market.

Availability of resources
Scalable operations with skilled sales and customer service agents ready to work based on your unique business requirements (e.g. during new product launches, seasonal periods, etc.).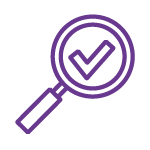 Security & compliance
Global PCI certification and compliance to standards and best practices including SOC 1&2, COPC, US Privacy Laws, US Financial Services Regulatory Framework and ISO/IEC 27001:2013.

Seamless client experience
Risk-free transition, hands-on focus and cultural alignment through local Client Relationship Managers (CRMs) and PRINCE2-certified Project Managers.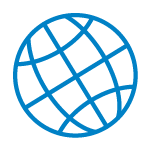 99.999% network availability
Redundant infrastructure, onshore data storage in highly secure and stable locations, purpose-built design for real-time traffic applications, voice and video.

Specialized AI support
Improved customer experience with 24/7 virtual chatbots, plus increased efficiencies, minimized risks and reduced costs by automating repetitive tasks.
Enriched customer experience with the right partner
Acquire BPO's telco BPO services helped BTB seamlessly integrate its onshore and offshore operations by hiring the right people and implementing the right processes.
Talk
to us
Complete the form below so we can discuss the benefits of BPO outsourcing for telco companies with Acquire BPO.