BPO services for Media and Entertainment companies
We help media firms reduce costs, increase efficiencies and innovate. 
Talk to us
At Acquire BPO, we offer an innovative BPO solution for the media industry that helps clients reduce operating costs, drive digital transformation and minimise risks—all important strategies to thrive in this highly competitive market. We have 15-years' experience delivering contact centre and back office BPO for media companies that are supported by high-performing teams and advanced technologies. Our results-driven approach ensures a successful BPO outsourcing for media and entertainment engagement.
Video streaming continues to dominate media consumption, with 69% of respondents to Deloitte's Digital Media Trends Survey indicating they have at least one video streaming subscription. This means there are an abundance of media companies looking at new ways to create direct relationships with consumers, who have the power to choose the absolute best provider. Nearly 44% of consumers say an ad-free experience is a prime determining factor when opting for a streaming service.
We pride ourselves on delivering the highest quality BPO services for media and entertainment companies. We've received multiple industry recognitions from the International Business Awards and the CCW Excellence Awards. And we're consistently listed as one of the world's best outsourcing providers the International Association of Outsourcing Professionals' (IAOP®) Global Outsourcing 100® list.
Outsourcing benefits for media and entertainment

Capability & performance
Reducing operational costs while improving key back-office functionalities is core to success in the competitive media network space. We have demonstrable experience attracting, training and retaining skilled resources to handle tasks such as commercial inventory management, scheduling, customer service and onscreen ad placements—at efficiency levels that exceed those of most in-house teams. Performance is measured and optimised based on staffing, attendance, code adherence, keying errors, scheduling, placement instructions and network availability.

Technology & innovation
Forward-thinking media enterprises are reinvesting the cost savings that come from outsourcing to drive digital transformation. At Acquire BPO, our specialist automation and intelligence teams can transform back office BPO for media companies by streamlining repetitive processes through Robotic Process Automation (RPA), providing secure self-service options through voice biometrics or even eliminating spam or inappropriate content through Artificial Intelligence (AI). Automation can help increase productivity, improve efficiencies and reduce human error, enabling you to reallocate resources to higher value customer support for media companies.
Improving service delivery is another key driver for media firms looking to exceed consumer expectations. Our best-in-class technology, including Genesys' powerful omni-channel solution, and Segue, our enterprise-grade telephony platform, equip your operations with seamless interactions across customers' preferred channels. We have a redundant global MPLS network with 99.999% network availability to ensure 'local call' clarity and uninterrupted service.

Security & compliance
Data security is a top priority for media enterprises, which handle vast amounts of sensitive personal information. According to an Akamai Technologies report, there were approximately 30 billion data breaches related to online streaming services from 2018-2019. This means it's more important than ever to fortify your customer support for media companies with the strictest international security standards. At Acquire BPO, we take information security seriously: we adhere to strict compliance protocols such as global PCI-DSS certification and SOC 1&2 attestations to ensure your customers' information is always protected.
We're the only known BPO to operate its own carrier-grade MPLS network servicing Australia, the Philippines and the United States. Our network operates against maximum security at all points of access, with data filtering and firewalls. Internet filtering is also in place, blocking any non-Operations-related activity that poses any form of security risk.
Media BPO services
Our solutions include, but are not limited to:
Billing
Collections
Commercial Inventory
Commercial Scheduling 
Content Creation, Copywriting and Editing
Customer Service
Data Research
Lead Generation
Retention
Subtitling, Video Editing, Graphics and Animation
Tech Support
Telemarketing
Industry expertise
Demonstrable experience delivering outsourcing solutions to large media companies with proven operational performance by talented contact centre and back-office staff, guided by a global management team.

Availability of resources
Scalable operations with skilled customer service agents or back-office specialists ready to work based on your unique business requirements.

Security & compliance
Global PCI certification and compliance to standards and best practices including SOC 1&2, COPC, Australian Privacy Laws, Australian Financial Services Regulatory Framework and ISO/IEC 27001:2013.

Seamless client experience
Risk-free transition, hands-on focus and cultural alignment through local Client Relationship Managers (CRMs) and PRINCE2-certified Project Managers.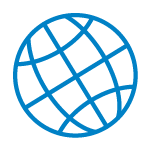 99.999% network availability
Redundant infrastructure, onshore data storage in highly secure and stable locations, purpose-built design for real-time traffic applications, voice and video.

Specialised AI support
Improved customer experience with 24/7 virtual chatbots, plus increased efficiencies, minimised risks and reduced costs by automating repetitive tasks.
Talk
to us
Complete the form below so we can discuss the benefits of BPO outsourcing for media and entertainment companies.