Specialised BPO solutions for Direct Selling organisations
We help direct sellers build better relationships and convert 1:1 interactions.
Talk to us
At Acquire BPO, we know direct sales. We provide specialised back office support for direct selling organisations, helping clients boost sales, drive better customer experience and improve service levels. Covering both the network marketing and party-plan models, our outsourcing services for direct selling help consultants and customers via phone, email and web chat, whether it involves orders and shipping, account modification, enrollment, refunds and returns, product enquiries, promotions, incentives, commissions, etc.
The Australian Direct Selling Industry generates upwards of $1.38 billion annually, ranking 24th globally for retail sales. To stay competitive, you need an experienced partner BPO for direct sales with the right resources, systems and processes so you can stay focused on your core business.
Outsourcing benefits for direct selling companies

Scalability & flexibility
The ability to quickly adapt to market demands, sales seasons and business environments without the risks of direct employment keeps direct sellers agile. We have 15-years' experience providing BPO solutions for direct selling brands—with high-performing teams via a traditional office or a Work From Home (WFH) set-up.

Capability & performance
As a trusted growth expansion partner, we're a one-stop shop for direct selling customer support. You'll have access to our vibrant talent pool of sales professionals who will connect with inactive distributors and customers and encourage them to place orders every month, resulting in increased activity and sales. Furthermore, minimised overhead costs pave the way for reinvestment in optimised customer experience delivery.

Technology & innovation
Our specialist automation teams can help you provide 24×7 customer support for direct selling through chatbots and streamline back-office tasks through Robotic Process Automation (RPA). We also offer best-in-class technology, including feature-rich contact centre software, enterprise-grade telephony systems and 99.999% network availability to ensure 'local call' clarity and uninterrupted service.
Outsourcing services for direct selling
Our outsourcing solutions include, but are not limited to:
Accounting and Bookkeeping
Analytics
Automation & Intelligence
(Web/Chatbots), Email and Reporting)
Compensation Plan Support
Customer Service
(Inbound & Outbound)
Data Cleansing
Data Entry
HR Outsourcing and Support
Inbound Order-Taking & Upselling
Order Processing
Payment Processing and Tracking
Product Enquiries
Product Support
Promotional Support
Refunds & Returns
Re-instatement and Retention
Research and Information-Gathering
Retention and Win-Back Programs (Promotions & Incentives)
Learn more about Acquire BPO's one-stop shop for direct sales support
Our

valued clients

Acquire BPO's outsourcing solutions are trusted by the following client partners: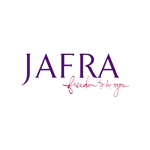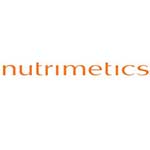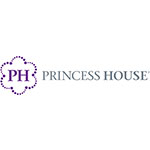 Industry expertise
Proven operational performance by talented resources, guided by a global management team with deep knowledge of the Australian direct selling industry.

Availability of resources
Scalable operations with skilled sales and customer service agents ready to work based on your unique business requirements (e.g. during new product launches, seasonal periods, etc.).

Innovative technology
Remarkable, personalised and 24×7 customer experiences through specialised automation & Artificial Intelligence (AI) support and leading-edge omni-channel technology.

Seamless client experience
Risk-free transition, hands-on focus and cultural alignment through local Client Relationship Managers (CRMs) and PRINCE2-certified Project Managers.

Security & compliance
Global PCI certification and compliance to standards and best practices including SOC 1&2, COPC, Australian Privacy Laws, Australian Financial Services Regulatory Framework and ISO/IEC 27001:2013.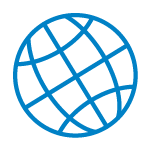 99.999% network availability
Redundant infrastructure, onshore data storage in highly secure and stable locations, purpose-built design for real-time traffic applications, voice and video.
Call centre services for direct sales that drive exceptional CX
Acquire BPO helped Nutrimetics improve KPIs and SLAs with excellent call handling for its extensive direct selling network.
Talk
to us
Complete the form below to find out more about our award-winning direct sales outsourcing services today.