Call centre services for the Travel & Leisure industry
Our contact centre, back-office and automation solutions help travel-related companies provide superior CX. 
Talk to us
At Acquire BPO, we provide flexible and scalable back-office and call centre services for travel companies that help clients deliver exceptional customer experiences at cost savings of up to 60%. From marketing your company across multiple channels, to assisting your customers with bookings and reservations, to managing traveler information, refunds and exchanges, our expert travel BPO professionals, processes and technologies will transform your business. We have 15-years' experience deploying high-performing outsourced teams that deliver intelligent onshore and offshore solutions designed for a wide range of industry sectors such as airlines, car rentals, hotels and resorts, music and sporting events, to name a few.
High-value customer interactions will continue to be key for travel-related businesses as they bounce back from recent closures and restrictions. Executives are turning to a trusted travel and tourism BPO partner to help them keep up with customers as they start traveling again—at a significantly lower cost and risk than with direct employment of an in-house team. Our call centre services for the travel industry and hospitality call centre services enable clients to effectively retain customers and strengthen their market share in this cutthroat industry.
Outsourcing benefits for travel, tourism & leisure companies

Capability & performance
A positive experience can make or break your travel business—in fact, 80% of consumers will stop doing business with you if they receive poor customer experience. Our travel call centre team has a strong focus on meeting the needs of your customers, responding to their travel and other booking queries at the fastest time possible and helping guide them through the process of negotiating prices and booking their next holiday.
We maintain a large talent pool of highly trained resources, including specialist automation and intelligence teams to promote customer self-service and easier checkout, ensuring your customers are able to book their holiday when they want it and across all screens and platforms. We also provide enough support in case of resolution escalations to solve your customers' concerns quickly and efficiently. Our experienced travel and leisure specialists are supported by Team Leads (TLs), Quality Analysts and Operations Trainers to ensure optimal performance.
We pride ourselves on delivering the highest quality travel BPO solutions. We've received multiple industry recognitions from the International Business Awards and the CCW Excellence Awards. And we're consistently listed as one of the world's best outsourcing providers the International Association of Outsourcing Professionals' (IAOP®) Global Outsourcing 100® list.

Scalability & flexibility
Companies in the travel and leisure sector need to remain agile in order to sustainably grow their businesses. Employing an in-house team of customer support, call centre travel agents and hospitality call centre assistants can be expensive and slow down business response to shifts in market demands and peak travel seasons. We have demonstratable experience providing rapidly scalable travel BPO solutions, eliminating the risks associated with direct employment. We offer flexible engagement models so clients can outsource on their own terms, from a fully managed operation to a collaborative, bespoke solution—via traditional site-based operations or a Work from Home (WFH) setup.

Innovation & security
Consumers expect convenience at all stages of their travel and leisure experience—from the researching process to purchasing tickets to the actual service. Having the right people engaging with your customers is certainly important, but it's technology that will truly elevate and protect the end-to-end experience. Our specialist automation and intelligence teams can help you leverage Artificial Intelligence (AI) and machine learning to provide 24×7 chat support, eliminate repetitive and time-consuming tasks through Robotic Process Automation (RPA). Large amounts of customer information is exchanged during the purchasing and booking processes, so it's more important than ever to fortify your operations with strict protocols. At Acquire BPO, we take information security seriously: our travel BPO services are backed by the most stringent compliance standards such as global PCI-DSS certification and SOC 1&2 attestations to ensure your customers' information is always protected.
Travel BPO services
Our outsourcing solutions include, but are not limited to:
Analytics and Newsletters
Cancellations and Reschedules
Complaints/Correspondence Handling
Customer Sales/Bookings and Reservations
Customer Satisfaction Surveys, Email Handling
Fulfilment, Passenger Name Record (PNR) Completion and Update
Net/Contract Fare Management
Refunds and Exchanges Management
Seat Upgrades and Waitlist Clearance
Our

valued clients

Acquire BPO's outsourcing solutions are trusted by the following client partners: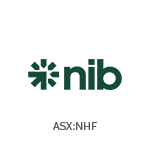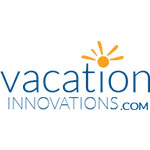 Industry expertise
Proven operational performance by talented resources, guided by a global management team with deep knowledge of the international and domestic travel and leisure industry.

Availability of resources
Scalable operations with skilled booking agents, customer support staff, sales and marketing specialists ready to work based on your unique business requirements and seasonal demands.

Security & compliance
Global PCI certification and compliance to standards and best practices including SOC 1&2, COPC, Australian Privacy Laws, Australian Financial Services Regulatory Framework and ISO/IEC 27001:2013.

Seamless client experience
Risk-free transition, hands-on focus and cultural alignment through local Client Relationship Managers (CRMs) and PRINCE2-certified Project Managers.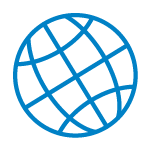 99.999% network availability
Redundant infrastructure, onshore data storage in highly secure and stable locations, purpose-built design for real-time traffic applications, voice and video.

Specialised AI support
Improved service delivery, increased efficiencies, minimised human error and reduced costs by automating repetitive tasks and processes.
Talk
to us
Complete the form below so we can discuss the benefits of travel and tourism BPO outsourcing.