Business process outsourcing services for Educational Institutions
We support learning institutions with our education call center outsourcing services.
Talk to us
Acquire BPO is a trusted provider of flexible, scalable and cost-effective contact center and back office support for educational institutions that span the entire student lifecycle—from prospective applicant lead generation to course registration to alumni database management. We have 15-years' experience helping traditional and online education institutions reduce costs and innovate with technology while they remain focused on their core competency: delivering quality education.
From school closures due to the COVID-19 crisis to reduced government funding to higher operating costs, educational institutions at every level are facing greater challenges to provide quality learning to students and return on investment to stakeholders. Today, more than ever, education executives are turning to outsourcing services for schools to help them stay competitive. Partnering with a BPO education provider paves the way for educational institutes to try new approaches such as online learning and "test" or "stack" degree courses, which gives students greater flexibility and cost reduction—two qualities that can make your school even more attractive to applicants.
Outsourcing benefits for educational institutions

Capability & performance
Tedious tasks like admin support, data entry or enrollment can take focus away from what matters most: providing world-class education to students. By partnering with a third-party provider like Acquire BPO or education call center outsourcing services or back office support for educational institutions, you can reinvest cost savings into educational programs, student amenities and technology adoption, to name a few. We have demonstrable experience successfully deploying high-performing teams to handle outsourcing services for schools. Performance is supported by a robust Learning & Development department that designs, runs and optimizes employee training and development programs to ensure your offshore team is a true extension of your organization.

Scalability & flexibility

Connection & collaboration
With more students demanding cheaper and more flexible learning arrangements, it's imperative that educators provide supplemental and seamless online learning opportunities. We're the only known BPO to operate its own carrier-grade MPLS network servicing the United States, the Philippines and Australia. Our network operates against maximum security at all points of access, with data filtering and firewalls. Our call center services for schools are carried out using best-in-class technology, including Genesys' powerful omni-channel solution, and Segue, our enterprise-grade telephony platform, to ensure seamless interactions across your students' preferred channels.
BPO services for educational institutions
Our solutions include, but are not limited to:
Admin Support
Alumni Database Management
Bookstore Support
College Festival/Event/Conference Registrations
Course Enquiries
Course Registration and Enrollment Assistance
Data Entry
Enrollment Management
Fundraising
Handling Follow-Up Services
Invoice & PO Data Entry
Student Application Form Data Entry
Student Lead Generation
Voice and Text Emergency Response Hotline
Our

valued clients

Acquire BPO's outsourcing solutions are trusted by the following client partners: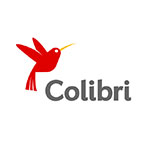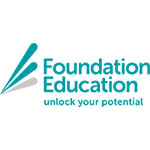 Industry expertise
Solid track record delivering BPO services for educational institutions by talented resources, guided by a global management team with a deep understanding of the education sector.

Availability of resources
Scalable operations with an extensive talent pool of skilled specialists supported by excellent Learning & Development programs—ready to work from our world-class workspaces or Work from Home (WFH).

Innovative technology
Remarkable, personalized and 24×7 experiences with your students through omni-channel technology and innovative automation & Artificial Intelligence (AI) support.

Seamless client experience
Risk-free transition, hands-on focus and cultural alignment through local Client Relationship Managers (CRMs) and PRINCE2-certified Project Managers.

Security & compliance
Global PCI certification and compliance to standards and best practices including SOC 1&2, COPC, US Privacy Laws, US Financial Services Regulatory Framework and ISO/IEC 27001:2013.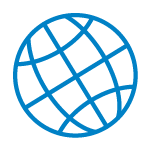 99.999% network availability
Redundant infrastructure, onshore data storage in highly secure and stable locations, purpose-built design for real-time traffic applications, voice and video.
Talk
to us
Complete the form below to find out how you can leverage the benefits of outsourcing services for schools with us today.