Healthcare Business Process Outsourcing services
We provide flexible, scalable support with our healthcare BPO services.
Talk to us
As a trusted BPO for healthcare providers, Acquire BPO delivers contact centre, back-office and automation solutions designed to transform healthcare businesses. We have 15-years' experience providing flexible and scalable healthcare BPO outsourcing solutions for a variety of organisations including health insurance companies, health software providers, etc.
While the ongoing COVID-19 crisis is putting greater pressure on healthcare systems around the world, several challenges were mounting well before the outbreak of the pandemic: the rising cost of operations amid a shortage of skilled workers, evolving care models due to digital disruption and complying with complex government and data security regulations. Our healthcare BPO solutions help clients effectively reduce costs, improve efficiencies and deliver better care to patients.
Global spending on BPO services for healthcare is projected to increase at a Compounded Annual Growth Rate (CAGR) of 5% until 2023, with in-demand healthcare BPO solutions including IT, recruitment, appointment setting, customer service, finance and accounting—and more specific BPO medical tasks such as medical coding, medical transcription, management of medical records, patient follow-ups and medical reports, to name a few.
Outsourcing benefits for healthcare providers

Capability & performance
With rising labour costs and a shortage of skilled resources, it's harder than ever to recruit, hire, train and retain the right people to support business sustainability and service delivery. We have demonstrable experience successfully deploying high-performing outsourced teams for healthcare contact centre and back-office operations—via traditional site-based operations or a Work from Home (WFH) setup. Our healthcare experts are sourced from vibrant talent pools in Australia, the Dominican Republic or the Philippines and are proficient in functions such as billing, data entry, medical transcription, etc. Lower overhead costs associated with outsourcing will enable reinvestment in customer experience delivery without compromising quality.

Technology & innovation
New technologies and changing consumer demands are disrupting traditional ways of providing healthcare, forcing healthcare providers to look for new ways to improve their businesses. Our specialist automation and intelligence teams can transform operations through Robotic Process Automation (RPA) by streamlining repetitive healthcare back office processes. We also offer best-in-class technology, including feature-rich contact centre software, enterprise-grade telephony systems and 99.999% network availability to ensure 'local call' clarity and uninterrupted service.

Security & compliance
Healthcare is one of the most regulated industries in the world, with complex and evolving government and data privacy laws. At Acquire BPO, we take information security seriously: we adhere to strict compliance protocols such as HIPAA, PCI-DSS and SOC 1&2 attestations to ensure your customers' information is always protected. Our outsourcing solutions are supported by a secure, highly redundant network to equip your healthcare operation with the tools you need to improve your non-core functions while improving customer experiences by making your processes more efficient and available 24×7.
BPO services for healthcare providers
Our solutions include, but are not limited to:
Change Entry
Claims Transmission and Processing
Credit Balances
Denial Management
Eligibility Verification/Pre-Insurance Verification
Medical Billing & Collections
Medical Coding
Medical Data Entry
Medical Records Indexing
Patient Follow-Up/Patient Statements
Payment Posting
Provider Enrolment & Credentialing
Reports
Revenue Cycle Management
Enable hassle-free CX, quicker claims and requests processing with BPO services for healthcare
Our

valued clients

Acquire BPO's outsourcing solutions are trusted by the following client partners: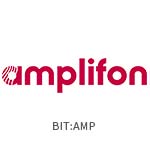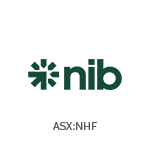 Industry expertise
Proven operational performance by talented resources, guided by a global management team with deep knowledge of the Australian healthcare industry.

Availability of resources
Scalable operations with an extensive talent pool of skilled agents, data specialists and medical transcriptions, to name a few—ready to work from our state-of-the-art workspaces or remotely.

Innovative technology
Remarkable, personalised and 24×7 customer experiences through specialised automation & Artificial Intelligence (AI) support and leading-edge omni-channel technology.

Seamless client experience
Risk-free transition, hands-on focus and cultural alignment through local Client Relationship Managers (CRMs) and PRINCE2-certified Project Managers.

Security & compliance
Global PCI certification and compliance to standards and best practices including HIPAA, SOC 1&2, COPC, Australian Privacy Laws, Australian Financial Services Regulatory Framework and ISO/IEC 27001:2013.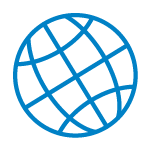 99.999% network availability
Redundant infrastructure, onshore data storage in highly secure and stable locations, purpose-built design for real-time traffic applications, voice and video.
Proven results
"Acquire has been a fantastic partner for nib. From the outset, they have worked hard to understand our particular requirements and shown a great deal of flexibility in setting up the relationship for success. There is a joint, laser-like focus on ensuring we are delivering great member outcomes. I continue to be impressed with the quality of the local leaders that Acquire has working on our account. Our goal at the outset was to have the Acquire leaders and consultants feeling like they work for nib and are part of the nib culture. I'm proud that we've managed to achieve that."

Rhod McKensey,
Group Executive – Australian Residents
Health Insurance | Chief Executive Office, nib
Talk
to us
Complete the form below to find out how you can leverage the benefits of healthcare BPO outsourcing for your organisation today.