Brochures & case studies
Check out all the ways we've helped our clients successfully leverage the benefits of outsourcing.
Talk to us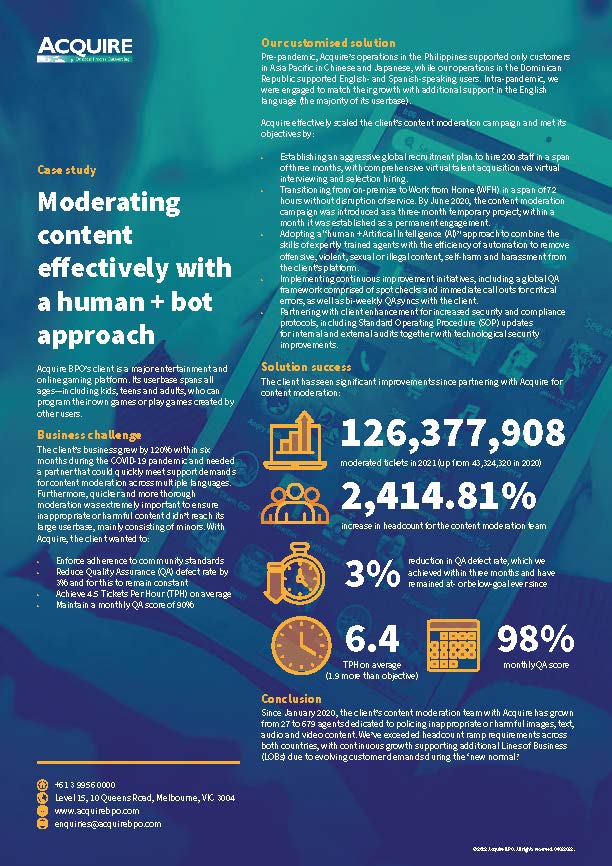 Learn how Acquire BPO effectively scaled a global, multi-language content moderation solution for a major entertainment and gaming client—supporting their mission to create a platform of safety and civility for its userbase.
read more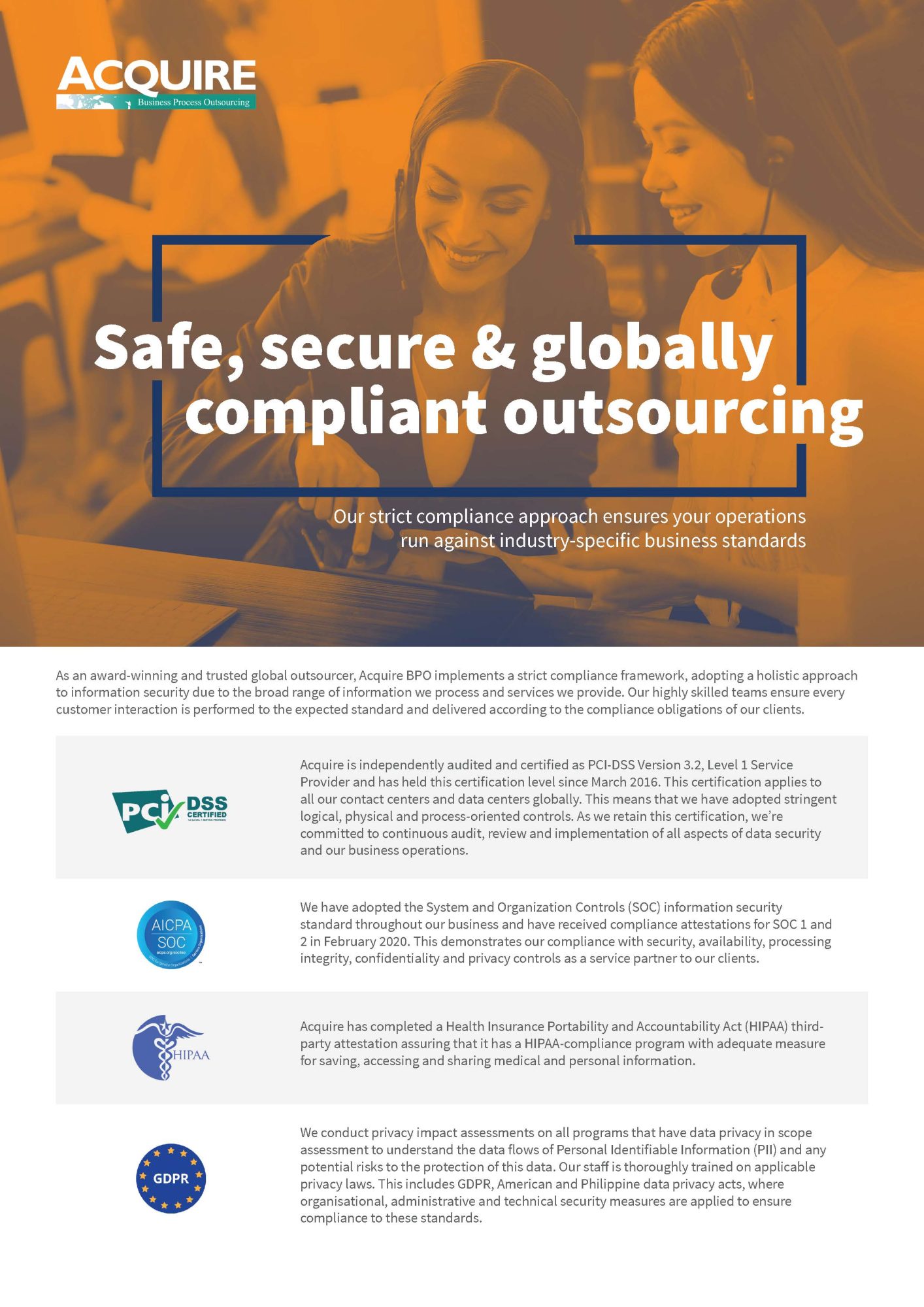 Assess your Finance department's pain points, build a team of finance professionals and re-engineer processes with Acquire BPO's dedicated Centre of Excellence (CoE) in Accounting & Finance.
read more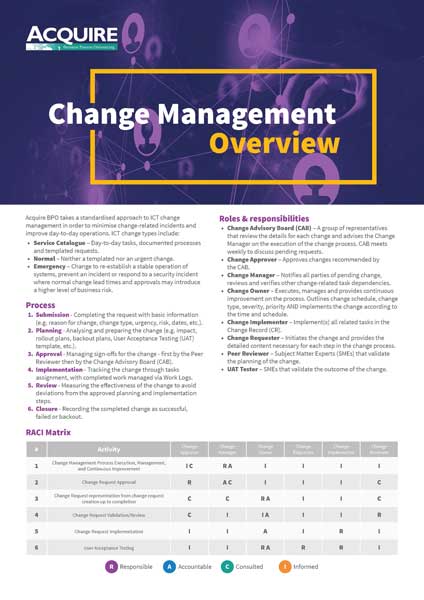 Learn how Acquire BPO minimises change-related incidents and improves day-to-day operations through a standardised approach to ICT change management.
read more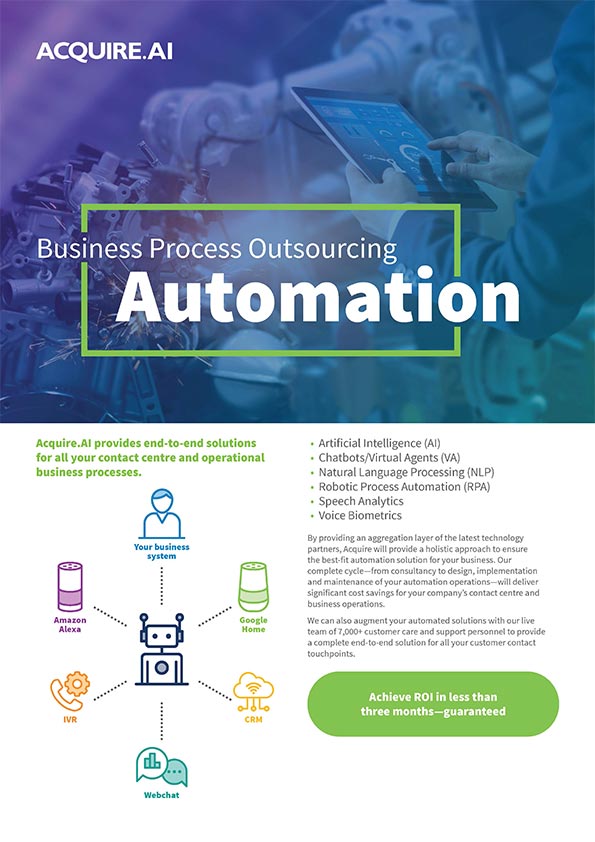 Through Acquire.AI, our automation and intelligence division, we'll work with you to map out your customers' needs, provide the tools to automate and optimise self-service and workflows—combining technology with the right human touch to deliver successful outcomes.
read more
Talk
to us
Looking for more information? Complete the form below and we'll be in touch.Fill out the form to know us better.