Brochures & case studies
Check out all the ways we've helped our clients successfully leverage the benefits of outsourcing.
Talk to us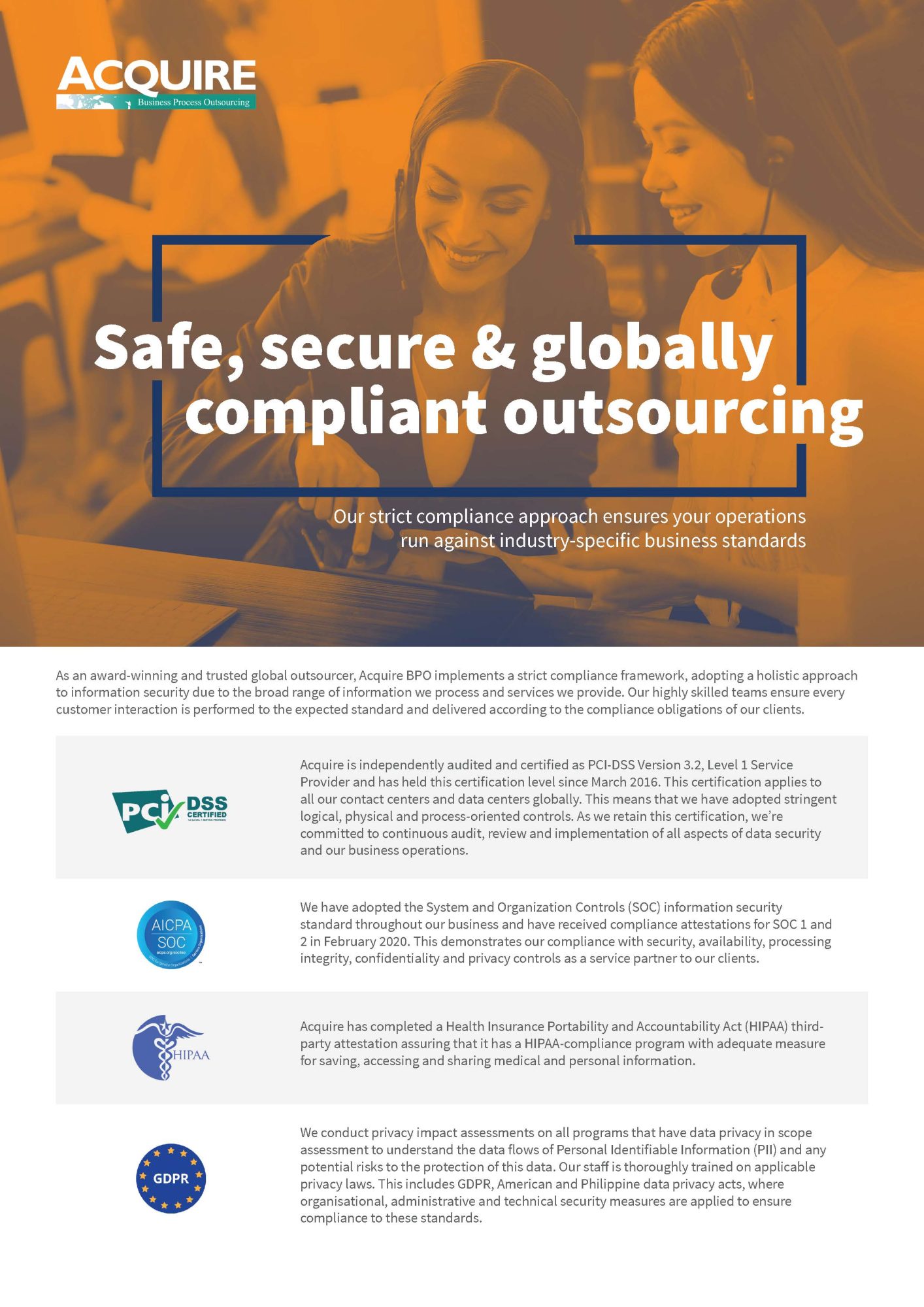 Assess your Finance department's pain points, build a team of finance professionals and re-engineer processes with Acquire BPO's dedicated Centre of Excellence (CoE) in Accounting & Finance.
read more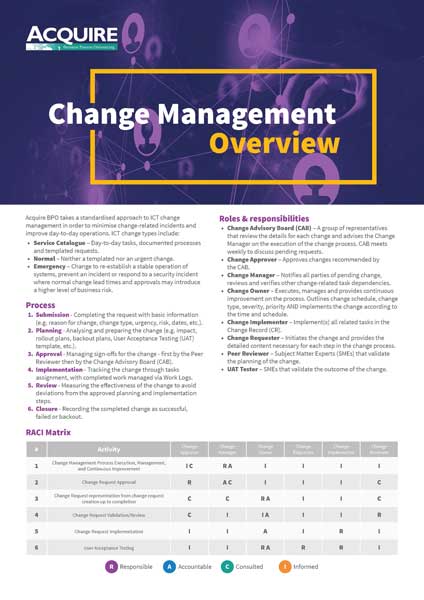 Learn how Acquire BPO minimises change-related incidents and improves day-to-day operations through a standardised approach to ICT change management.
read more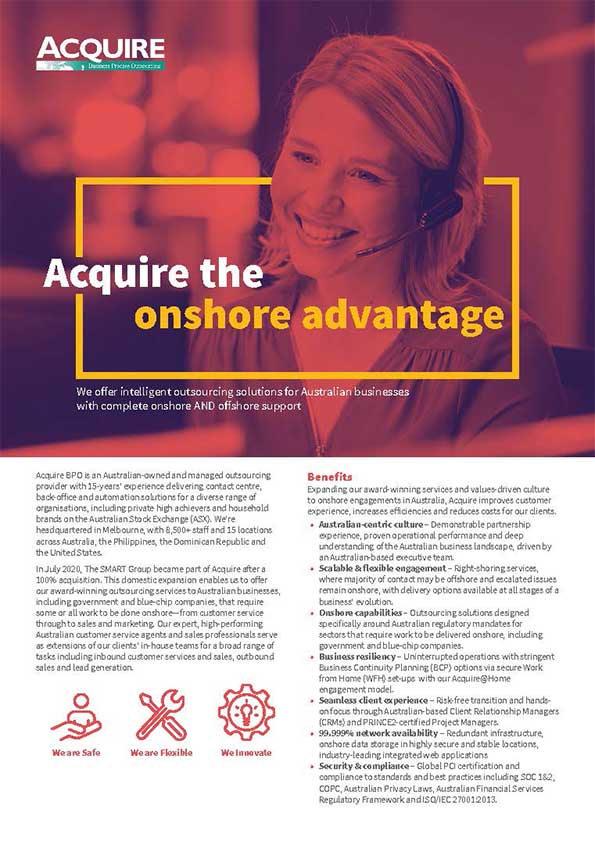 At Acquire BPO, we offer intelligent outsourcing solutions for Australian businesses with complete onshore AND offshore support.
read more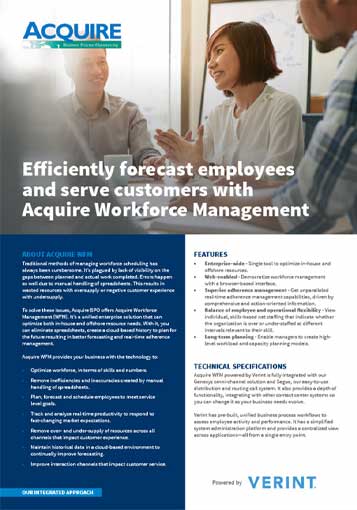 Acquire WFM (powered by Verint) is the leading automated, unified, enterprise-wide workforce management platform that optimises onshore and offshore resource needs ensuring better forecasting and real-time adherence management.
read more
Talk
to us
Looking for more information? Complete the form below and we'll be in touch.Fill out the form to know us better.