Increase your value proposition with Supply Chain and Logistics BPO services
We drive efficiencies, cost savings and innovation with our logistics BPO services.
Talk to us
When companies outsource logistics BPO services to Acquire BPO, they can expect improved customer service levels, greater operational efficiencies and reduced costs. We have 15-years' experience delivering supply chain and logistics outsourcing services such as claims processing, consolidations, product returns and quality assurance, to name a few. Our contact centre, back-office and automation solutions are rapidly scalable to meet market demands.
The global logistics industry is expected to reach USD15.88 billion by 2027, with the retail segment taking up significant market share due to growing digital sales channels. There's greater pressure than ever to deliver outstanding customer support services in a shorter timeframe and at a lower cost—all reasons why logistics executives are looking for a logistics BPO partner.
Outsourcing benefits for logistics & supply chain

Capability & performance
In Gartner's Logistics Outsourcing Survey, 42% of respondents said they're looking for providers that can design, build, run and measure logistics functions. At Acquire BPO, we have extensive experience successfully deploying high-performing logistics customer support and back-office teams for major supply chains. Our experienced claims and supply chain specialists are supported by Team Leads (TLs), Quality Analysts and Operations Trainers to ensure optimal performance.

Scalability & flexibility
Logistics business process outsourcing is more than a means to reduce costs. Firms are turning to outsourcing partners to help them stay agile for market changes, shifts in trade policies and digital transformation. We offer flexible engagement models so clients can outsource on their own terms, from a fully managed operation to a collaborative, bespoke solution—via traditional site-based operations or a Work from Home (WFH) set-up.

Innovation & security
Nearly half of all supply chains will invest in Artificial Intelligence (AI) by the end of 2021, resulting in productivity improvements of 15%. Our specialist automation and intelligence teams can transform operations through Robotic Process Automation (RPA) by streamlining repetitive processes. Furthermore, our logistics business process outsourcing solution is backed by strict compliance protocols such as global PCI-DSS certification and SOC 1&2 attestations to ensure your customers' information is always protected.
Logistics BPO services
Our outsourcing solutions include, but are not limited to:
Air Waybill Processing
Emergency Hotlines & Dispatching Services
Freight Audit and Payment
Freight Booking Administration
Invoice Processing
Logistics Data Entry
Services Rate Enquiry
Our

valued clients

Acquire BPO's outsourcing solutions are trusted by the following client partners: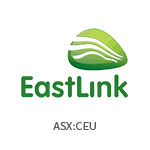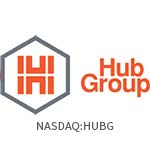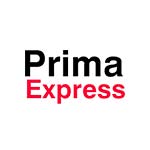 Industry expertise
Proven operational performance by talented resources, guided by a global management team with deep knowledge of the logistics and supply chain industry.

Availability of resources
Scalable operations with skilled claims and supply chain specialists ready to work based on your unique business requirements.

Security & compliance
Global PCI certification and compliance to standards and best practices including SOC 1&2, COPC, Australian Privacy Laws, Australian Financial Services Regulatory Framework and ISO/IEC 27001:2013.

Seamless client experience
Risk-free transition, hands-on focus and cultural alignment through local Client Relationship Managers (CRMs) and PRINCE2-certified Project Managers.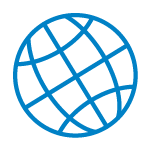 99.999% network availability
Redundant infrastructure, onshore data storage in highly secure and stable locations, purpose-built design for real-time traffic applications, voice and video.

Specialised AI support
Improved service delivery, increased efficiencies, minimised human error and reduced costs by automating repetitive tasks and processes.
Talk
to us
Complete the form below so we can discuss the benefits of logistics business process outsourcing.