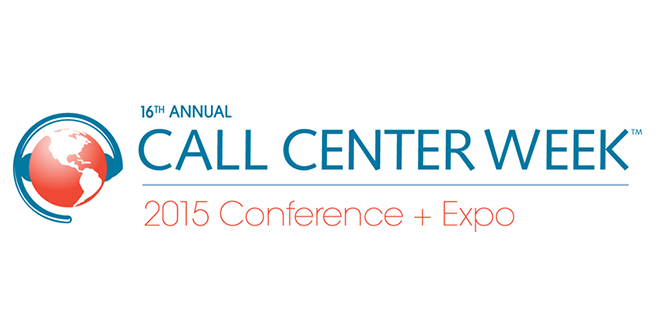 Acquire BPO
is back to sponsor and exhibit at the Call Center Week 2015 Conference and Expo from June 15-19, 2015 at the Mirage, Las Vegas, Nevada. Drop by our booth at the Expo on June 17 and 18 and walk through our contact center facilities using the latest Virtual Reality (VR) technology. We will use the Samsung Gear VR, the latest cutting-edge technology powered by Oculus, to give viewers a chance to virtually immerse in our Philippine offshore center, without leaving the booth!
We will also tell you about our new office in Dallas, Texas, where an experienced onshore team of executives, Project Managers and Account Managers work collaboratively with clients to execute their business strategies. Apart from showing you our expansive offshore facilities, we are also excited to talk about our nearshore delivery center in the Dominican Republic which proudly services the bilingual English-Spanish markets.
With about 1,800 representatives and 1,000 companies expected to attend this event, Call Center Week also features several keynote speeches, roundtable discussions, master classes and workshops focusing on customer centricity in the contact center industry.
Come and meet our team at Call Center Week and learn more about how you can acquire the offshore advantage. See you all there!
About Call Center Week 2015
This year's conference focuses on developing out-of-the-box experiences for consumers, with talks and master classes divided into five learning tracks:
Transformational Leadership – Strategy, change, and customer centricity
The New Customer Experience – Channels, customer preferences & strategies that match customer needs
Workforce Optimization – Training, performance engagement, & culture
Seamless Customer Connections – Technology innovation & service delivery
Data & Analytics – Measurement, decision-making & metrics
There will be an interactive team building activity as well, the "Drum Café: An Interactive Transformational Experience." The interactive musical experience promotes better team work and interactive team building across all facets of organizations, both vertically and horizontally, and is used by Fortune 500 companies across the world. The expo will take place with 145 sponsors and exhibitors present to showcase their latest services and technology, discuss customer-centric strategies, and share insights into the future of the contact center industry.