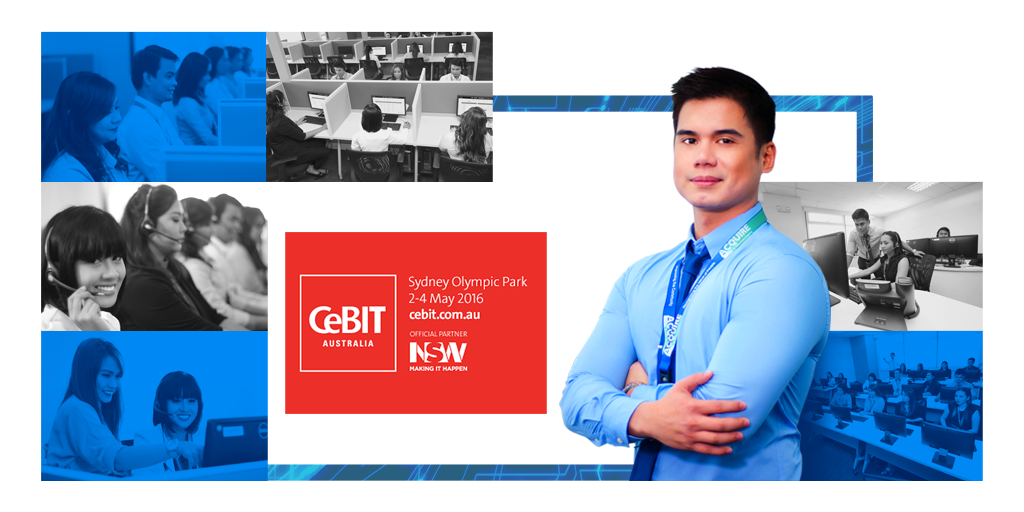 CeBIT
Australia's annual exhibition returns this year to champion the latest in business technology.
Acquire BPO
will attend as part of IBPAP's delegation at the event, which will be taking place at the Sydney Olympic Park from 2-4 May.
Over 15,000 attendees are expected, with over 300 organisations to showcase products across 12 showfloor categories. The conferences are grouped into various tracks, namely Cloud track, Big Data & Analytics track, Cyber Security track, Fintech, Mobility, eGovernment, and eHealth. There will also be three plenary keynotes and a Digital Marketing Conference at the event.
Also, Acquire has been recognised with a nomination for the Award for Service Distinction at the 9th AnnualCeBIT Business Technology Awards, which will be held on 3 May.
Following the conference, Acquire's CEO, Scott Stavretis, will be speaking about the latest in offshore outsourcing at the business forum on 5 May.
Acquire has grown to become Australia's largest outsourcer to the Philippines by focusing on operational excellence, world-class facilities and compliance to regulatory standards. With 12 sites located across Australia, the Philippines, the US and the Dominican Republic, we are poised to deliver quality business outsourcing solutions worldwide. Visit us at the IBPAP booth and let's talk about how offshore outsourcing can help benefit your business.