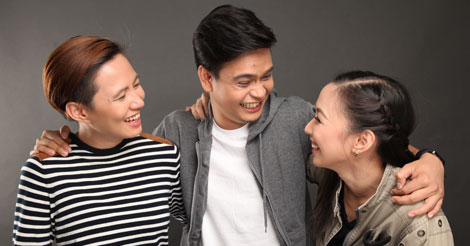 The business process outsourcing (BPO) industry in the Philippines is projected to bring in between US$15 billion and US$25 billion in gross revenues in 2016, employing as many as 1.3 million professionals in the country. However, every job has its upside and downside. While the offshoring industry is a growth and jobs engine, some BPO workers are challenged from working the graveyard shift servicing clients from different time zones.
According to an International Labour Organization (ILO) study on offshoring and working conditions in remote work, many BPO employees operate in a stressful work environment due to heavy workloads on top of strict performance targets and tight rules and procedures.
If you are a BPO worker, you are familiar with these conditions. Then too, those who work the night shift have to adjust to an "inverted" lifestyle where you work while the rest of the country is asleep, and sleep while most are up and about. Many workers successfully adapt to the daily worknight regimen. Others even thrive on this schedule, especially because BPO companies offer incentives such as higher pay and perks such as rest and recreation places at work.
Still, companies and employees uniformly strive to achieve a good work-life balance because a poor work-life balance results in unhealthy levels of stress, more ailments, discontent and reduced productivity.
Glass balls and rubber balls
About two decades ago, then President and CEO of Coca-Cola Enterprises Bryan Dyson delivered a commencement speech at Georgia Tech where he shared valuable insights about finding the right work-life balance that is still relevant today.
Dyson said that it would be good if people likened life to a game of juggling five balls in the air at the same time. The goal would be to try to keep the five balls—representing work, family, health, friends and spirit—in the air as long as possible. He said that work was a rubber ball that, if dropped, would bounce right back. On the other hand, the four other balls—family, health, friends and spirit—were glass balls. Dropping any of these balls would permanently mark, damage or even shatter it. That was a CEO's wise advice on how we should all take better care of our glass balls in striving for a work-life balance.
Finding a work-life balance
Finding a work-life balance in the BPO industry is challenging, but with the arrival of companies that present professionals with flexible work options—including the choice to work the night or the day shift—a work-life balance is attainable.
Acquire BPO understands the need of employees to maintain good work-life balance. Since our clients come from different time zones, we provide choices for day and night shifts. We locate our offices in various, modern, secure and highly accessible sections of the metropolis, providing employees the choice of workplace closer to their homes to save on commuting time and expense.
Acquire BPO also helps employees manage stress and foster camaraderie by hosting sports and health and wellness activities throughout the year. The basketball tournament that is currently in progress brings the workforce closer in a spirit of sportsmanship. Employees also have the option of attending yoga sessions at the Cyberscape Beta and Eastwood sites.
With companies like Acquire in the BPO industry, it has become easier for professionals to juggle all five balls.
Acquire work-life balance in your career. Find out how you can be a part of our team at www.Facebook.com/AcquireCareers.