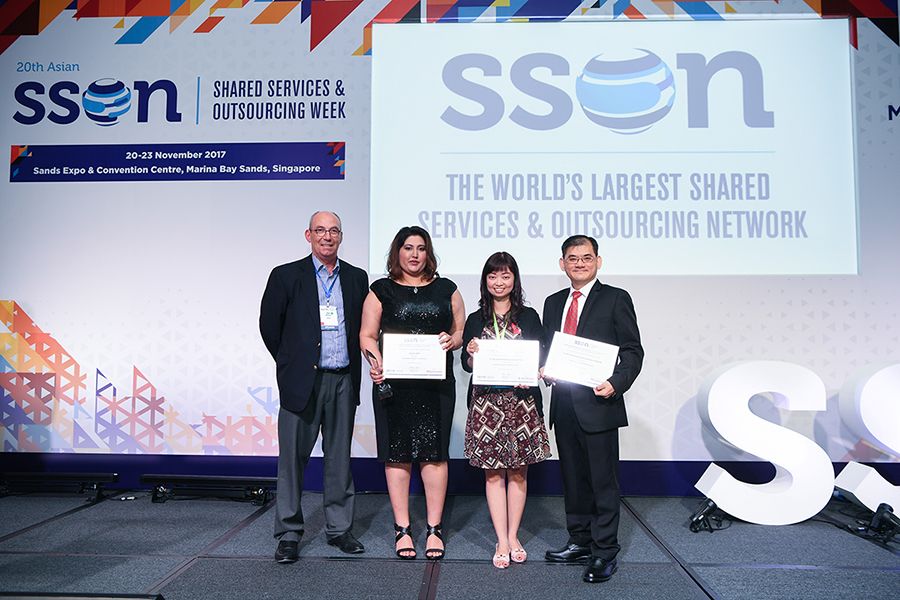 Acquire BPO was announced as the Gold Winner in the Excellence in Customer Service category at the 2017 SSON Asia Excellence Awards. SSON's Excellence Awards is a globally recognized, annual industry awards ceremony, which honors and celebrates companies and service delivery teams who have exceeded industry standards in their shared services and outsourcing initiatives. The awarding ceremony was held at the Marina Bay Sands on 21 November 2017.
A customer-service oriented company since it was founded, the award also recognized Acquire BPO's continuous process improvement efforts, collaborative client relationships, enhanced technology and stringent adherence to security standards. Scott Stavretis, Acquire CEO says, "We've always put customer service at the core of our organization and we take great pride that our proactive process improvement and deeply ingrained culture of innovation has been recognized."
This award comes on the heels of Acquire's ranking on the 2017 Australian Financial Review's AFR
Fast 100 list. Acquire also received several accolades earlier this year including Deloitte Fast 500, Stevie Awards' Fastest-Growing Company of the Year and was distinguished as the only Australian organization on the International Association of Outsourcing Professionals (IAOP's) World's Best Outsourcing Providers list.