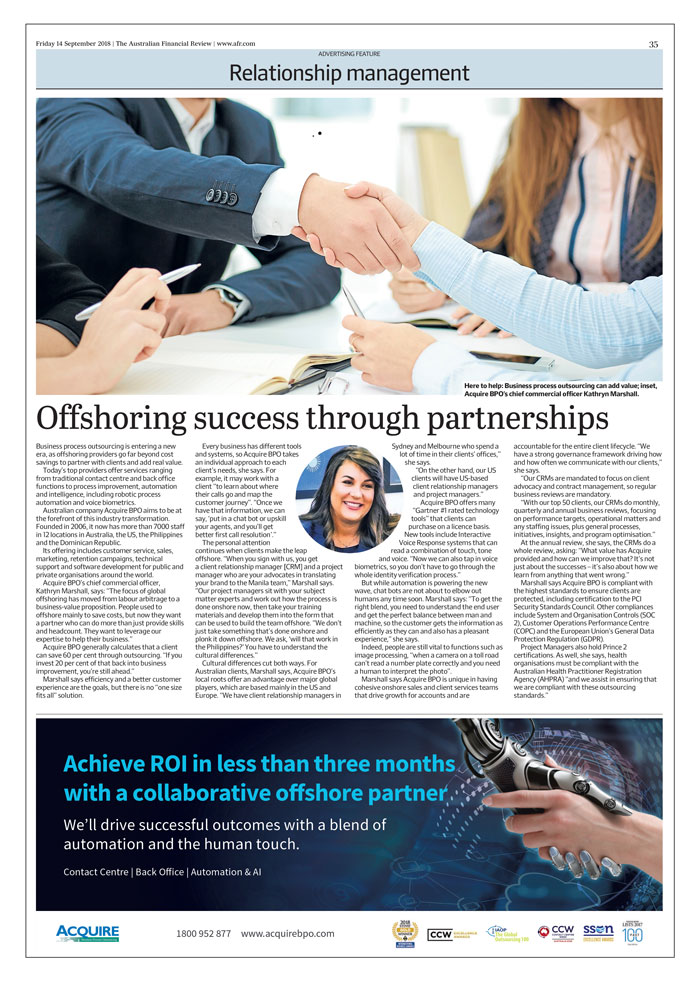 In the September 14 issue of the Australian Financial Review, Acquire BPO Chief Commercial Officer (CCO) Kathryn Marshall talks about the value of a solid, strategic partnership to achieve success in offshoring. "The focus of global offshoring has moved from labour arbitrage to a business-value proposition. People used to offshore mainly to save costs, but now they want a partner who can do more than just provide skills and headcount. They want to leverage our expertise to help their business" says Marshall.
A cohesive onshore sales and client services approach embeds advocates for the client within the Acquire business, as well as ensures transparency in communications. Marshall adds "We have a strong governance framework driving how and how often we communicate with our clients.''
Read the article here.
Want to learn more about how Acquire's offshoring partnership approach? Click here.