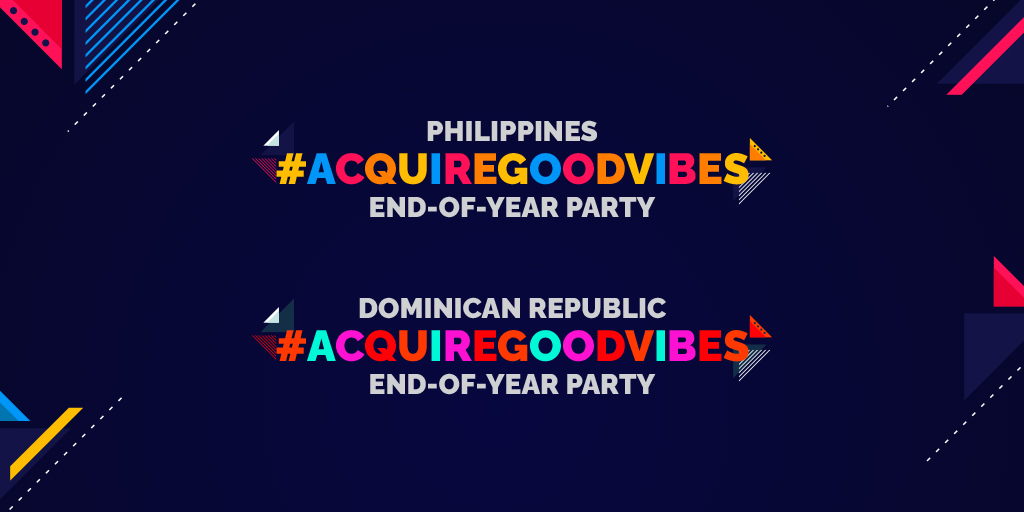 Despite a crazy 2020, we ended the year on a high note with virtual parties for our teams in the Philippines and the Dominican Republic. Themed #AcquireGoodVibes, the events featured special performances by Filipino celebrities Bamboo, Jessica Sanchez and Xian Lim, as well as Dominican artist Kiko El Crazy.
One lucky employee in the Philippines and the Dominican Republic were randomly selected to win record-breaking grand prize cash giveaways of 1,000,000 (in local currencies). We also raffled away prizes including laptops, hotel staycations, iPad Pros, Oculus Rift VR headsets and 50-inch TVs, to name a few.
During the virtual events, we honoured 393 5-year employees and 116 10-year employees. We provided food and drink delivery vouchers to over 7,000 employees so they could enjoy our year-end fête from the comfort and safety of their own homes.
In Melbourne, we celebrated the year (and the end of lockdown) with a glam-themed in-person event at hotspot Wink Wink.
The three parties capped off a year of challenges, changes, resiliency and growth—and ushered in a promising 2021 for our global workforce. #AcquireProud