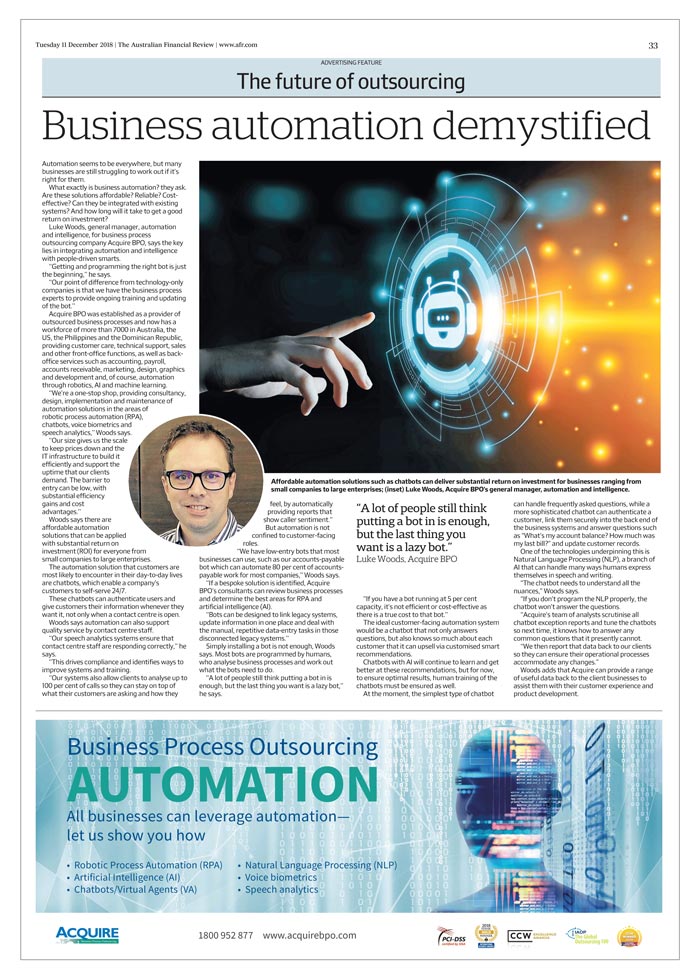 For Acquire BPO Automation and Intelligence General Manager Luke Woods, integrating automation and intelligence with people-driven smarts drives ROI for the long haul. Featured in the December 11 issue of the Australian Financial Review, Woods delves into how automation and intelligence can help organisations deliver reliable customer service, as they do it in a cost-efficient manner.
"Our size gives us the scale to keep prices down and the IT infrastructure to build it efficiently and support the uptime that our clients demand. The barrier to entry can be low, with substantial efficiency gains and cost advantages," says Woods.
Read the article here.
Discover how Acquire's right mix of human touch and automation and AI can allow your business to thrive and stay relevant in the years to come. Click here.