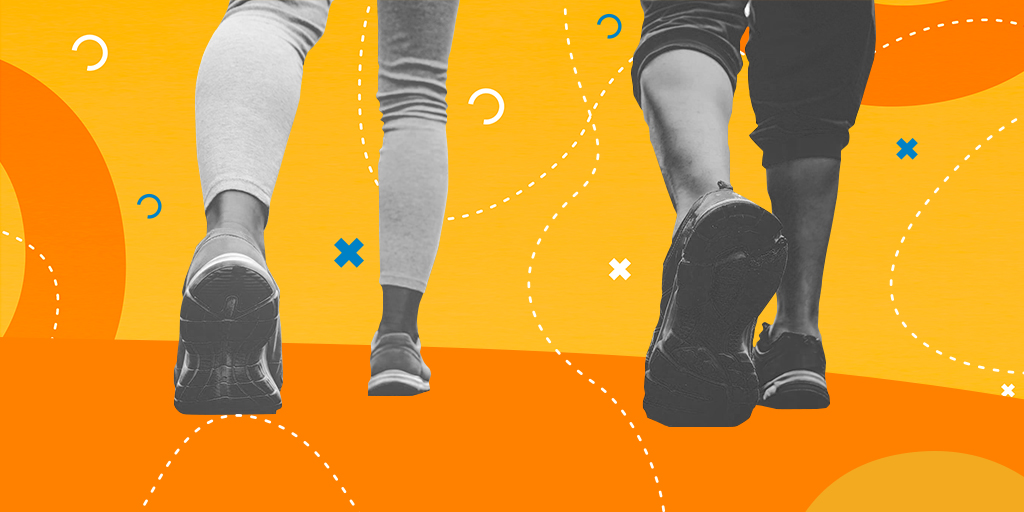 Acquire BPO's Australian team is heading into the holidays 16,587,897 steps fitter.
We recently wrapped our Charity Walk Challenge under our official Corporate Social Responsibility (CSR) program, Dare to Care. The challenge brought together 97 employees across 10 teams, all racing to reach a virtual finish line at 100 kilometres for their selected charities. The teams smashed this goal, walking a total of 11,141.70 kilometres—or to put it in perspective, the distance between our Melbourne and Darwin offices three times over in the course of 31 days!
Our winning team walked a total average of 437,854 steps for their charity, Share the Dignity, which provides assistance to women and girls experiencing homelessness, fleeing domestic violence and period poverty. For the winning team, Acquire donated $5,000 to the organisation.
The Domestic Violence Resource Centre Victoria was the charity of choice for the second-place team, which logged an average total of 337,738 steps. DVRCV is a state-wide organisation that works to prevent family violence and violence against women. The organisation will receive a $2,500 donation from Acquire.
Rounding out our top three with 311,858 steps was the team for the MS Australia, which supports people living with multiple sclerosis. Acquire will donate $1,000.
In fact, based on the effort and success of the teams during the challenge, Acquire will donate to all the other charities selected: Beyond Blue, SUPPORTACT, Baileys Day, Challenge, SNAICC – National Voice for our Children, Médecins Sans Frontières (MSF), The Royal Children's Hospital Foundation, Headspace, Black Dog Institute and Movember.
Although it was a team challenge, finishing the virtual race put staff in a draw to win. Congratulations to Team Leader Tayla Reardon for finishing first and Client Relationship Manager Nigel Wakely for reaching a 7,000-step streak for 31 days in a row.
We'd also like to shout out to the following top individual walkers:
Scott MacKay, Senior Operations Manager: 754.55km
Luke Woods, General Manager of Automation & Intelligence: 678.86km
David Arnott, Marketing Director: 573.98km
Matthew Carracher, Chief Operating Officer: 400.80km
Lisa Tran, Customer Contact Officer: 386.41km
Kudos to the team and thanks to everyone who participated! #DareToCare #AcquireProud