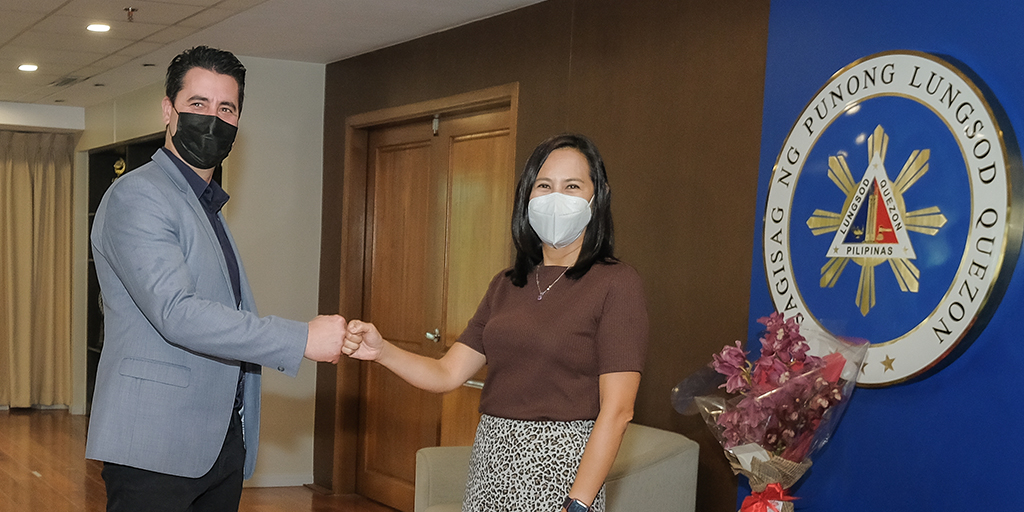 MANILA, Philippines — Between the wave of employees returning to offices and the descending trend of the average number of daily COVID-19 cases in the Philippines, it would be easy to think that, perhaps, the worst is over. But experts encourage everyone to stay vigilant—this is precisely when people begin to get careless, which could lead to a new spike in cases.
Many entities in the private sector have been pulling their weight to avoid such an event. One such company is Acquire BPO, an award-winning multinational business outsourcer, and an employer of choice for over 9,000 Filipinos across Metro Manila. Determined to help not only its people but also the communities that they touch, Acquire makes it a point to give back as much as possible.
Throughout the COVID-19 pandemic, the company has actively worked toward workforce immunity by empowering the health of the cities in which it has offices. Currently, all of Acquire's employees have access to free vaccines. And now, by partnering with local government units to precipitate vaccinations as and when supplies become available, Acquire BPO does its part in kicking the economy back into gear, a little bit at a time.
For Quezon City, driving up their vaccination statistics has been particularly difficult. As the most populated city in the country, Mayor Joy Belmonte and her team of employees, experts, and volunteers have covered all their bases to make sure that the citizens perform what is now considered to be their civic duty. Intense incentivizing, 24-hour vaccination sites, and door-to-door drives are just some of the ways that the city has pushed this endeavor. Most recently, to aid them in their mission, Acquire BPO has partnered with the Office of the City Mayor to donate over 10,000 doses of the Moderna vaccine to the local government unit. "Quezon City is home to four of our offices that employ around 1,500 people," says Scott Stavretis, CEO of the company. "It's a great city of almost 3 million people, and we want to give back and continue to help [Mayor Joy's] successful vaccination programs."
"[The city has] done everything you can think of," says Mayor Belmonte, who is on the cusp of her second term as the city's chief elected official. "We've done vaccination drives in churches—the support of the clergy has been extremely helpful—and gated communities and in public schools… we're giving no one an excuse to skip. Even if you're not from the city, you can come and get your dose; if we can protect one more person, that's what matters to us. We're so thankful to [Acquire BPO] for their generosity; it will go a long way."
Dr. Maria Lourdes Eleria, an officer of the Quezon City Health Department, can attest to the months of work on the part of the local government unit. "This is where most of our budget has gone, because we have to protect one another. Most groups are reactive rather than proactive," she shares, "and I am proud to say that Quezon City has been proactive. But there is still a lot of work to do, and this donation is a great help."
As a testament to Acquire BPO's actions during the pandemic, the company was given a Bronze Stevie Award for Most Valuable Corporate Response at the International Business Awards in 2020. On top of quickly providing resources to ensure that at least 85% of Acquire's employees could work safely and conveniently from home at the start of the pandemic, the company takes steps to adapt to the regulations of every country that houses its offices, and enforces strict health and safety protocols as employees return to work on-site. Most of these efforts were focused on the Philippines, where 76% of Acquire employees are based.
About Acquire BPO
Acquire BPO was founded in 2005 by two entrepreneurs in response to the lack of offshoring providers. Over 17 years, it has evolved into a full-scale outsourced contact center and BPO, enjoying exponential growth and providing high-quality solutions year after year. Today, the company employs 9,500+ experienced professionals and operates from 14 locations, including Australia, the Dominican Republic, the Philippines, and the United States. Acquire strives to be the partner of choice for corporate growth by connecting businesses to skilled people from all around the world, leveraging the best global resources at the right price.
About Quezon City
Quezon City, fondly called QC, is the largest Philippine city by population. Founded on the 12th of October, 1939, it was named for Manuel L. Quezon, the country's second president. Although it is known for being home to entertainment and media powerhouses—thusly dubbed "the City of Stars"—QC also boasts centers of healthcare, research, education, sports, and tourism. Multiple national government branches, including the House of Representatives, can be found here as well. At present, there are 60 government- and privately owned hospitals.
Find Quezon City's vaccination locations on their QC Protektodo website. Get in touch with the LGU through their contact page or call +2 8988 4242.