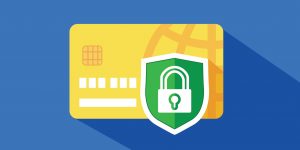 Secure transactions and payments fuel the core of any business operation—because when the money rolls in safely, profit is secured and operations can run smoothly. But with increasing digital disruption in the payments industry landscape, data protection and security issues continue to hound businesses and banks as they scramble to maintain compliance with security standards.
While digital payments become the norm, with the emergence of electronic wallets and other innovations in the payment space, businesses continue to grapple with back-end enhancements, emerging trends and alternative service providers which affect the industry in terms of process and system-related efficiencies–and in turn, impact data protection and security.
As a result, organisations are increasingly aware of the vulnerability of their customer data—held domestically or in offshore locations, where they feel they have even less control. While there are accounts of security breaches in outsourcing centres, some are used as lessons learned to protect consumers going forward, while some attempt to undercut the reliability of offshoring and outsourcing models.
PCI-DSS: Enabling safe payments
This only underscores the need to fully comply with top-tier data protection and security standards such as the Payment Card Industry Data-Security Standard (PCI-DSS) which is designed to ensure that ALL companies that accept, process, store or transmit credit card information maintain a secure environment.
PCI-DSS was established by the PCI Security Standards Council (PCI-SSC) which was formed by major payment card brands Visa, MasterCard, American Express, Discover and JCB to manage the evolution of PCI security standards with a focus on improving payment account security throughout the transaction process. Any business that accepts and processes cards from these major payment card brands are required to comply with PCI-DSS. Attaining and maintaining compliance is mandatory and rules are strictly enforced.
As advances in technology, shifting consumer demand and increased regulation create changes in data and security compliance standards, keeping up with these changes can turn into a cost-heavy, time-consuming and task-intensive operation on its own.
Maintain security with a PCI-certified outsourcer
Minimise risk and cost by outsourcing to a certified provider to handle credit card data processing.
Avoid penalties and fines

. Non-compliance penalties are levied by banks and credit card institutions with fines ranging from

$5,000 to $500,000 per month

until all issues are sufficiently addressed. If not, businesses could even have their ability to accept cards revoked.

Build customer trust and loyalty.

Partner with a provider that complies with all PCI guidelines.

Safeguard your reputation

. Outsource to a provider that understands data security– breaches can mean major financial, legal, and reputational damage.

Ensure seamless transactions.

Get high levels of availability and resiliency from your provider's enterprise-grade infrastructure and systems.

Mitigate liabilities.

Anticipate any data protection issues in the event of a breach, with a systematic process at the start of any transaction up to the end.

Leverage the latest technology.

Stay updated on all changes to compliance standards and security measures.
Outsourcing also diminishes the technical complexity of business operations, further reducing the burden of maintaining compliance with PCI-DSS. By leveraging on the knowledge base and secure infrastructure of a PCI-DSS certified provider like Acquire BPO (with the highest Service Provider Level 1 accreditation), there is a genuine focus and robust measures in place to ensure customer privacy and security.
Sources: