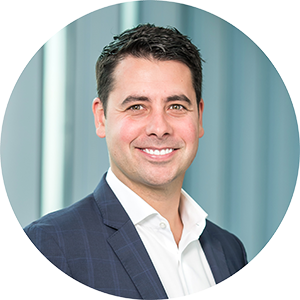 Introducing Workday@Acquire
by Scott Stavretis, CEO, Acquire BPO
Published: Thursday, April 4, 2019
It has been an amazing start of the year for Acquire BPO, with growth, innovation and transformation at the forefront of our business agenda. Our contact centre technology, Segue and Genesys, provides seamless customer experiences; Workplace by Facebook enhances our collaboration and communication; and Verint powers our workforce management and optimisation.
We're most excited these days about our recent partnership with cloud-enterprise provider Workday, which will harmonise our finance and Human Capital Management (HCM) functions. Our goal with Workday is to deliver real-time, accurate workforce and finance information with improved reporting and analytics capabilities to drive data-driven decision-making.
We selected Workday because it was a standout compared to its competitors. With a unified platform for HCM and financial management, it's positioned as a Leader in both Gartner Magic Quadrant for Cloud HCM Suites and Cloud Core Financial Management Suites.
Further, Workday has a large community support network with a very robust accreditation for its integration partner network. Unlike other competitors that operate on legacy platforms built on years of architecture, Workday's newly developed platform, built on new technology, is scalable, integrated, intuitive and comfortable from a user viewpoint. It's also fully engineered for cloud deployment, with automatic releases of upgrades in functionality.
On top of that, its roadmap of features also provides one view of the future, putting people first while integrating machine-learning and AI to make work better and faster. This is a win-win for our clients and employees:
We can easily plan, recruit and develop talent, using just one system with one source of truth.
We'll have complete visibility of our global workforce and provide them with a better user experience, with technology that is scalable, integrated and comfortable to use. This will keep employees engaged and help them to grow and develop.
We can make better business decisions based on key insights.
We'll have a full view of talent with an HR application that's integrated with finance and payroll. Further, multi-country capabilities allow for global consistency and local variation.
Quite simply, we'll operate better and have a more engaged and satisfied workforce, keeping us forward-looking and future-ready.
Read more about Workday and Acquire in this issue of The Australian.