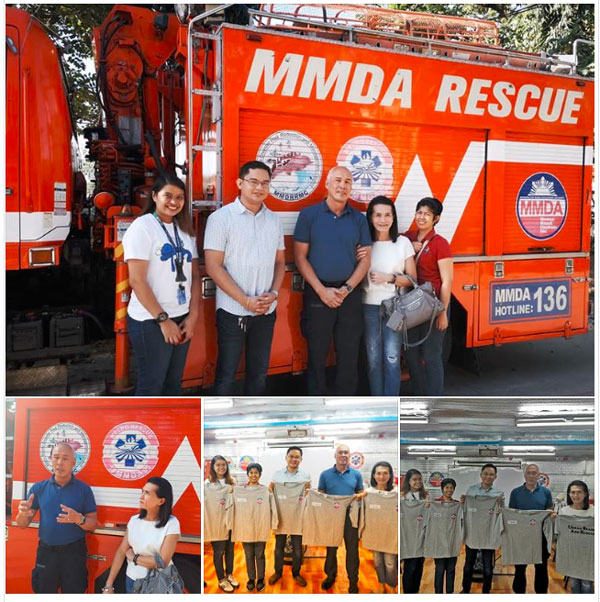 As a reliable outsourcing partner of some of the world's largest brands, business continuity is essential to Acquire BPO. Recent occurrences like the bushfires in Australia and the ashfall in the Philippines have continued to underscore the value of preparedness to ensure employee safety and meet clients' requirements for business continuity.   
We have a robust Business Continuity Plan (BCP) that ensures continuity of operations during unforeseen circumstances, covering infrastructure, technology and of course, people.  
In the Philippines, Acquire has formed a partnership with the Metropolitan Manila Development Authority (MMDA) to strengthen disaster preparedness measures as part of our BCP.  "The MMDA has been an active partner for the past three year, assisting with employee training and preparedness. We're strengthening our strategic efforts to respond to emergency situations and mitigate its impact on our organization and our employees," says Flara Jaculina, Acquire's Head of Global Compliance & Risk Management. We have designated safety marshals at all locations, trained to lead evacuation efforts in the workplace and help ensure the safety of fellow employees in the event of a calamity or disaster. Their responsibilities along with our Emergency Response Manager, Justin Aliganga, include promoting safety awareness in the workplace, conducting a safety inspection after evacuation and providing first aid whenever necessary.   
The MMDA conducted Acquire's first responder training called Earthquake Preparedness and Landslide Search and Rescue Orientation Course (ELSAROC), including (1) Hazards and Disaster Management and (2) Practical Simulation on Rescue Operations, which familiarized participants on tools and equipment used in collapsed structure search and rescue operations.  "Let us prioritise a safer house, our individual family preparation. And also, let us organise our community. Because if your community is organised, whatever happens, you won't have anything to worry about. If something happens during office hours, at least you would know how to respond. We all need to prepare. Even if it doesn't happen, at least we know what to do," MMDA Chief Aldo Mayor explains.