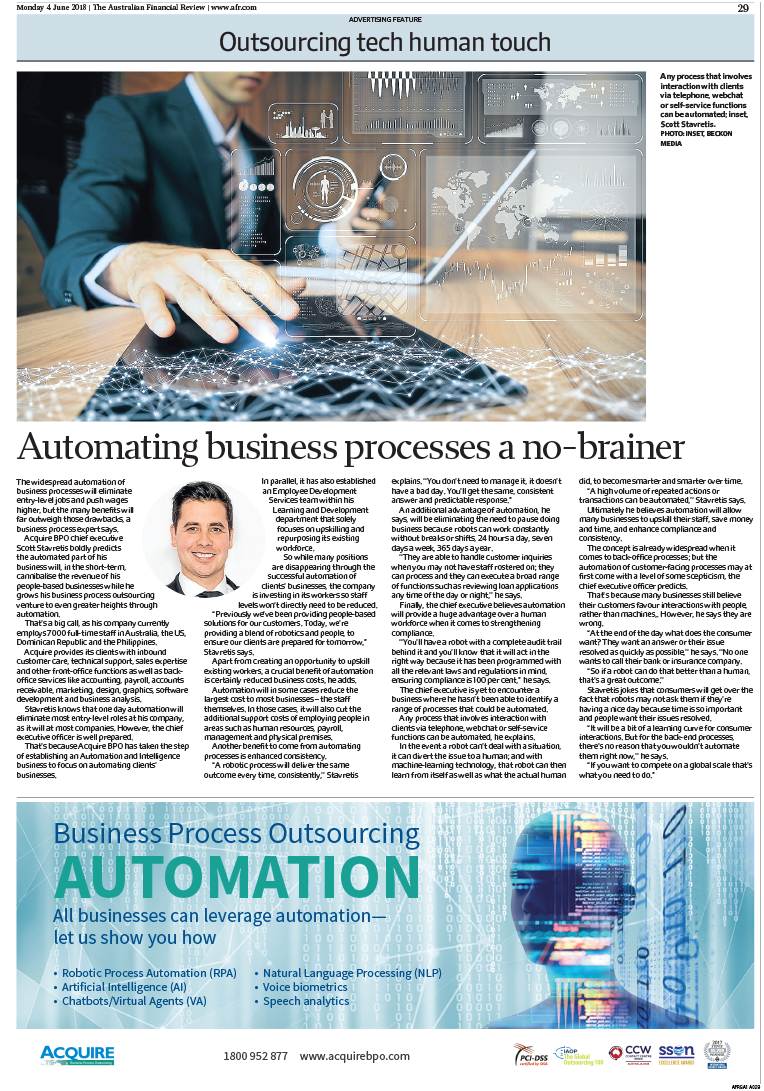 Acquire BPO CEO Scott Stavretis, in the most recent edition of Australian Financial Review, discusses how the benefits of business process automation far outweighs any drawbacks. A business process expert himself, he guarantees automation is more than just about cost reduction—it's about upskilling the existing workforce, compliance, consistency and better customer experience.
"A robotic process will deliver the same outcome every time, consistently. You don't need to manage it, it doesn't have a bad day. You'll get the same, consistent answer and predictable response," says Stavretis.
Read the article here. Want to learn more about automation? Click here.