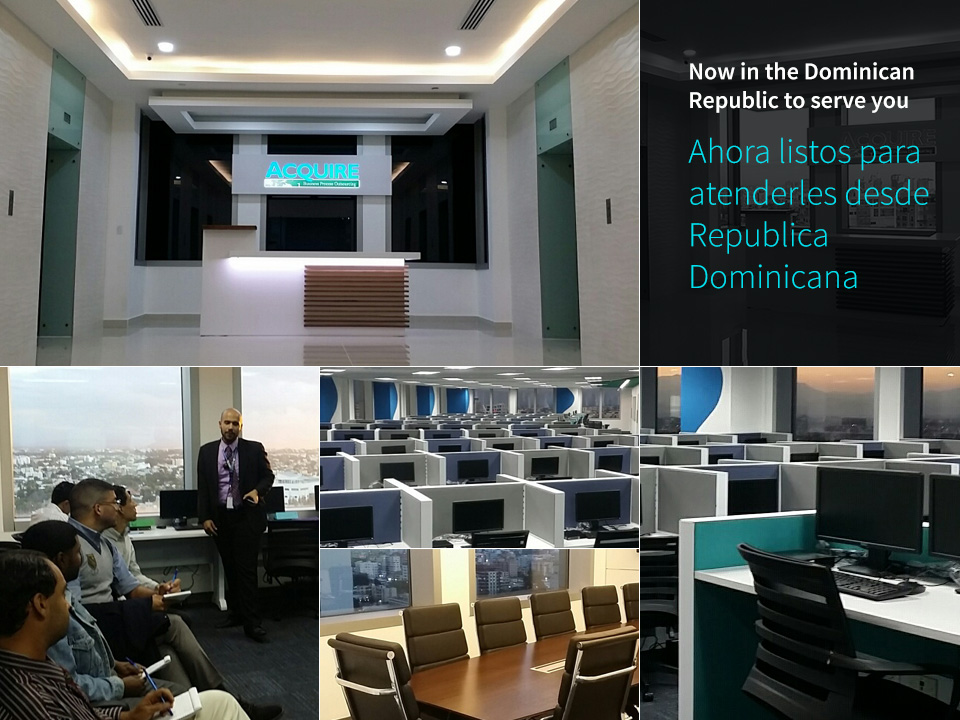 Last year, Acquire opened a new US headquarters in Dallas Texas, to ensure centralised sales and client services support for our rapidly growing US customer base. To complement the BPO service offering Acquire has today in the Philippines, we are now launching English and Spanish services from our flagship contact centre in the Dominican Republic (DR).
We started scouting locations in the DR since early 2015 and appointed and relocated our Director of Operations, Al Sese, to oversee this enormous task. A few of us explored the Caribbean Island and quickly decided that the capital city of Santo Domingo was the place for our flagship contact centre.
We entered into a long-term arrangement to take over the premier space in the Acropolis building and spared no expense in design and construction. After visiting most of the major competitors' contact centre facilities in the DR, I can honestly say that our design, from both a quality and practicality point of view, makes our new site easily the best contact centre in the Dominican Republic.
We have designed large open areas to ensure that our operations are managed and monitored in the most robust and efficient way while enabling a very light, friendly and collaborative working environment—the ideal atmosphere for our employees.
Our investment hasn't come cheap; we immediately fitted out the entire premise with the latest Dell computers from the Windows 10 operating systems, provided Cisco enterprise network topology and three levels of telecommunications redundancy.
It has been a very rewarding experience for all involved. We have been working very closely with the Dominican government, in particular the Secretary of State, Jean Alain Rodriguez, and his wonderful team at the Dominican Republic Export and Investment Centre.
Al Sese and his leadership team in the Dominican Republic have done a terrific job in getting us launched and ready to go.  We have now started our recruitment drive with our first client ready to go, kicking off the start of our planned USD$30M investment into the Dominican Republic.
Scott Stavretis
Acquire BPO – CEO